We Aim to be at the Forefront of English Language Education!
The Study Travel Magazine (ST) Star Awards were originally established in 2006 as a unique and prestigious peer-voted recognition for international language education schools.
With 23 award categories, over 100 shortlisted nominees, and over 800 participants, the ST Star Awards is a distinguished annual event that acknowledges the important mutual links between global education centres and the value of networking with other overseas education leaders.
NZLC's record-breaking win comes with an induction into the Study Travel Super Star Hall of Fame!
ST Star Award English School in the Southern Hemisphere 2014, 2015, 2016, 2017, 2018 and been shortlisted in 2013.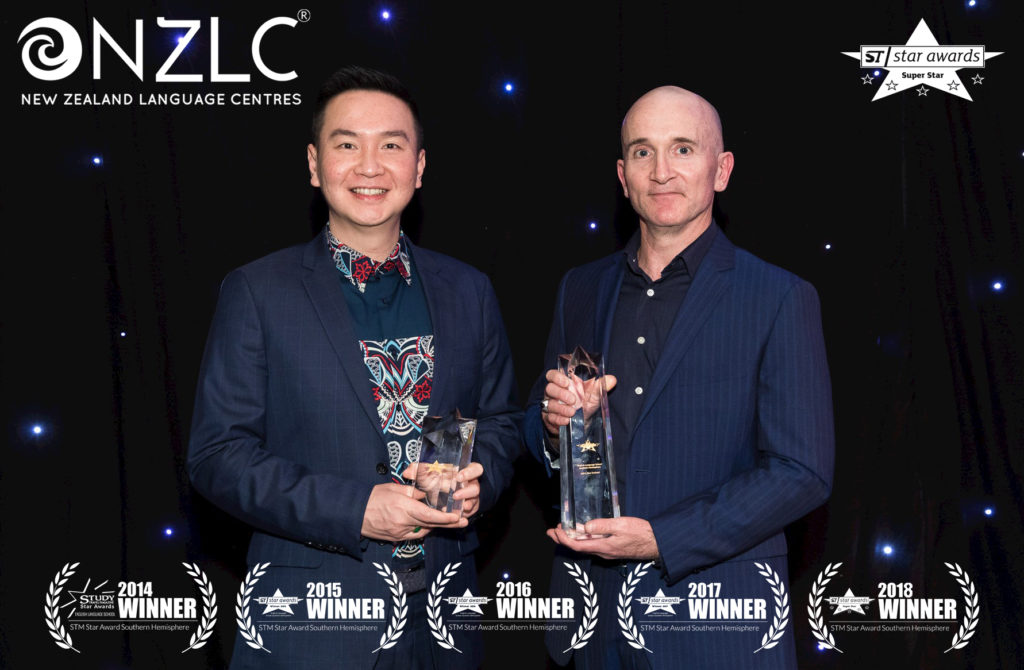 Justin Mastoyo and Miles Stewart – NZLC Director and Co-Director.