Teaching English to speakers of other languages + TKT Preparation
Why study TECSOL at NZLC?
NZLC TECSOL is an intensive 5 week teacher training course for non-native English speakers where students study both the theory and practice of English Language Teaching to children aged between 6 and 12 years old.  This NZQA approved course is based on best practice in communicative language teaching and includes peer teaching as well as a visit to a local primary school. It also prepares students for the TKT YL module awarded by Cambridge English Teaching Qualifications. The course is suitable for people who would like to teach English but have not started yet or who are already teaching and would like a formal qualification.
•    Taught by highly experienced and qualified teacher trainers.
•    NZQA Level 4 approved course completion certificate.
•    5 peer-teaching sessions with written and oral feedback and 3 assessed written tasks and homework.
•    Performance reports from trainers and supported study time.
•    TKT Young Learner module preparation.
•    Work placement / work experience support provided and opportunities to work as a teacher aide at NZLC.
•    Pre-course task provided.
•    A primary school visit and lesson observations.
•    Library visit to learn about their literacy support programmes.
•    Roles of teachers and learners.
•    Developing language and skills teaching.
•    Using puppets in the classroom.
•    Lesson planning.
•    Using drama, songs, and music in the classroom.
•    Storytelling techniques.
•    Using games to motivate and learn.
•    Discipline and classroom management for young learners.
•    Developing resources, activities and creating varied lessons.
•    Testing and assessing young learners.
Levels
Upper-Intermediate (B2) to Advanced (C1) or IELTS 5.0 or FCE pass
Entry Test
Yes TECSOL Information Pack and pre-interview task
Length
5 weeks
Type
Full Time (35h p/w = 25 contact hours + 10 hours supported self-study)
Course Starts*

Every 10 weeks

Course calendar

Campus
Auckland
Class Size
12 (maximum)
Age
18+
*Minimum number of students required
**Acceptance of 16 and 17 year olds will be at the discretion of the DOS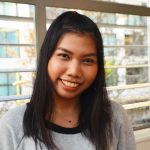 "The

TECSOL

course was amazing and made me really confident to teach children. I had no experience teaching before but the

TECSOL

course was amazing and made me really confident to teach children. Now I'm sure I can be a teacher! Thank you NZLC"